Well, it has certainly been quite some time since I last posted! I do have a couple of pretty decent excuses: first a great friend of mine got married (I was helping out with the preparations for a solid 6 months) and then I myself got engaged! It has been incredibly exciting, and yet I feel a little bad for neglecting my blog.
I had also been taking a hiatus from Glossybox, but today broke the spell. I received an email with a spoiler, then checked out what else was supposed to come and… just placed my order. By the way, through 9/30 you can use code LIP to get a free Malin+Goetz Mojito Lip Balm ($12 retail) which has some pretty rave reviews on Makeup Alley.
Want to find out what else is in September's box? Click on the "Continue Reading" link below!
The September box is a pretty impressive value, here's what's in it:
So as you can see, overall this looks like a great box. I'm loving the interesting stuff they've started adding – Swedish eyelash curler, Brazilian makeup remover pen… And of course I'm super excited to try out the Nioxin (darn you, bad hair genes!). Once I saw that the whole box costs less than one bottle of Nioxin, it was a no-brainer for me.
If interested, you can still sign up for the September Glossybox here.
And best of all? Looks like in October we'll be getting another collaboration box!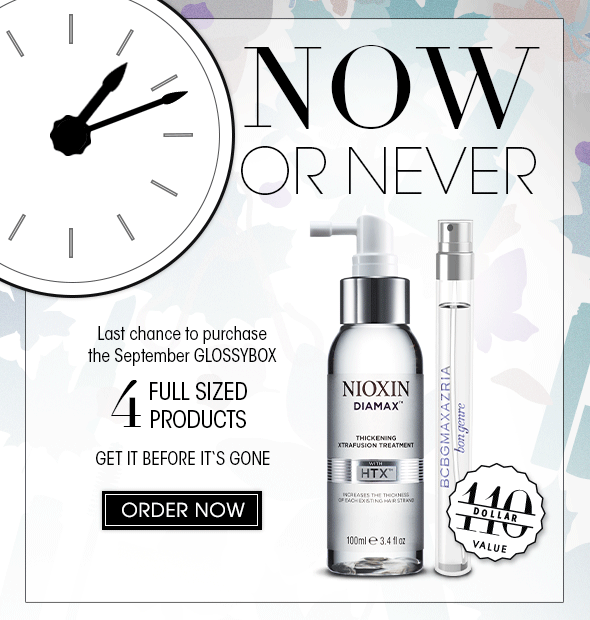 You can learn more about Glossybox and sign up at the Glossybox website. Enjoy!!